One of the issues that we have returned to again and again in Grade 9 and Grade 10 design is sustainability. As designers, we have a responsibility to design in a sustainable manner. We are decision makers at critical stages of a product's development, and these decisions have impacts, both predicted and unforeseen.
We've been working on developing units and inquiries that provide opportunities for students to authentically investigate issues of importance. Trying to move beyond just "using sustainable materials", we are interested in empowering our students to think big and act big.
These goals were the impetus for the unit Designing Link You Give A Damn.
Students could choose to inquire into one of four areas:
Access to clean water
Mindfulness
Plastic in our ecosystem
Vaccine delivery
The way this inquiry was structured was also a departure of from typical units:
Students worked in groups during the research stage, but individually in the concept development and design stages
A website was used to deliver content and resources
Inquiry was largely student directed. At this point in their MYP design education (MYP Year 5), they should be able to apply the design cycle to solving problems with minimal support of the teacher
Overall, this unit has had the highest level of student engagement and greatest amount of autonomy. It's been wonderful to see. In discussions with students the feedback focused on the development and refinement of ideas. At this stage in their MYP design journey they had started to use the design cycle as a tool to structure their inquiry, rather than steps they had to write about.
After completing the investigation, we developed posters to present our ideas for critique and feedback.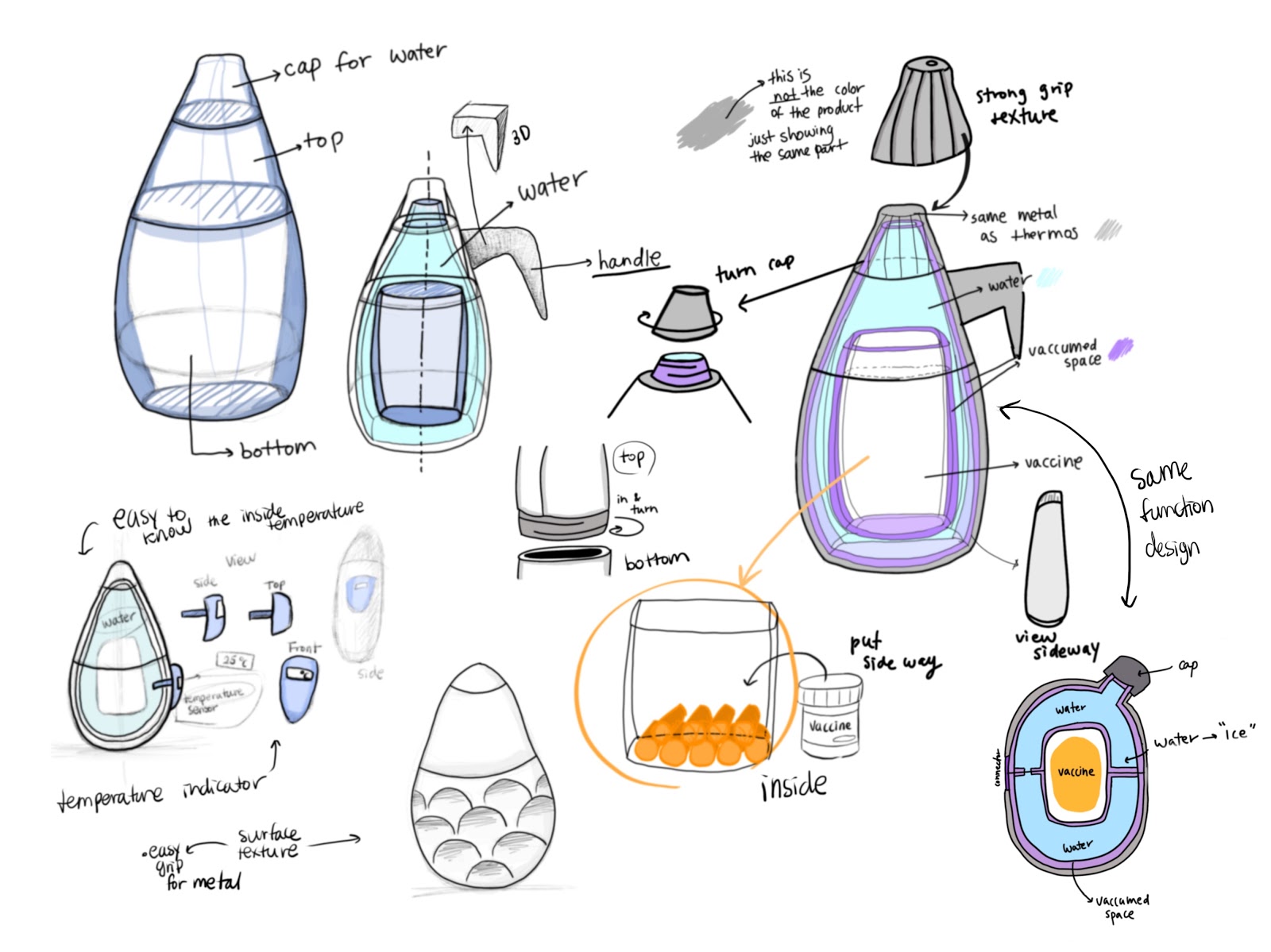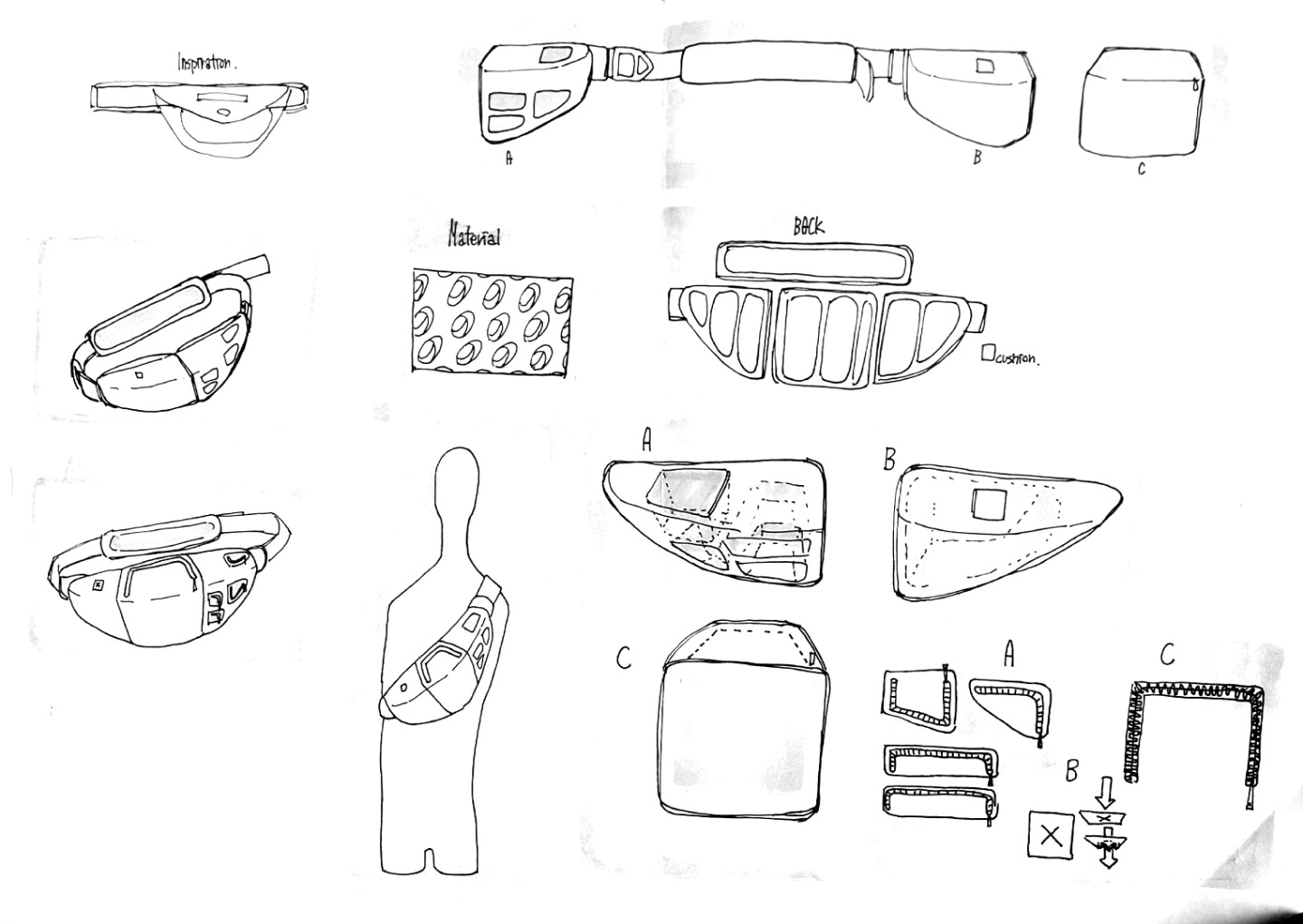 Part of the feedback process involved the students meeting back together in their original group to compare and iterate their next design. This was an exciting step as they reviewed the different directions each of them had gone in and then discussed and iterated a new design based on their inquiry.
The group above came up with a particularly innovative solution for vaccine transport and storage. From left to right: A portable container to keep vaccines at a stable temperature; a large vaccine storage system that is stackable; A shoulder bag that the nurse would wear when traveling to remote areas that contains vaccines, first aid kit, as well as a used needle storage container. In discussion at the board, the group realized their ideas could work together to create a vaccine delivery system. The container would be the key element. The stackable storage would be re-engineered to store the containers for safe and easy access. The shoulder bag would be redesigned to accommodate the containers. It was a pity that this iteration activity took place on the last day of class.
As a teacher, it was great to see students engaged in these kinds of meaningful challenges. The next step is to redefine the challenges for an authentic audience where the designs can be taken even further forward to reality.